Jenny Coopes
Splendid cartoons by legendary Australian political cartoonist, Jenny Coopes.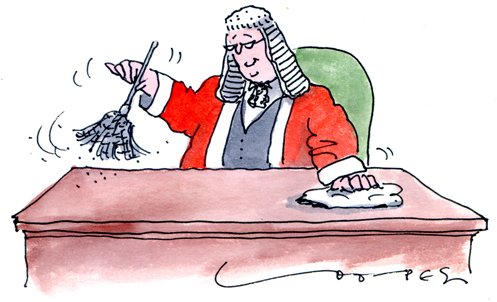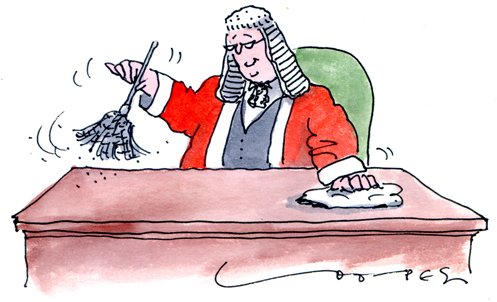 Jenny is the winner of 3 Walkley Awards which are awarded annually for excellent journalism in all forms of media. In 1985, Jenny became the first woman to win a Walkley Award. It was for a cartoon of a High Court judge, Lionel Murphy, entitled 'His Honour, the Prisoner'. Four years later, she won a second Walkley for Best Illustration.She was short-listed in 1996 and runner-up in 1998 with a cartoon of the controversial politician, Pauline Hanson. The hat-trick came in 1999 when Jenny won best cartoon for a drawing entitled 'The Tolerant Society', showing a couple at a cocktail party with the man saying 'Some of my best friends are racists …'

She has been the regular political cartoonist for years on the weekly Sun-Herald.

Jenny has drawn in books (with permission), newspapers and magazines. She is cartoonist, illustrator and creative director of the very troubling but wildly popular Australian legal magazine, Justinian.